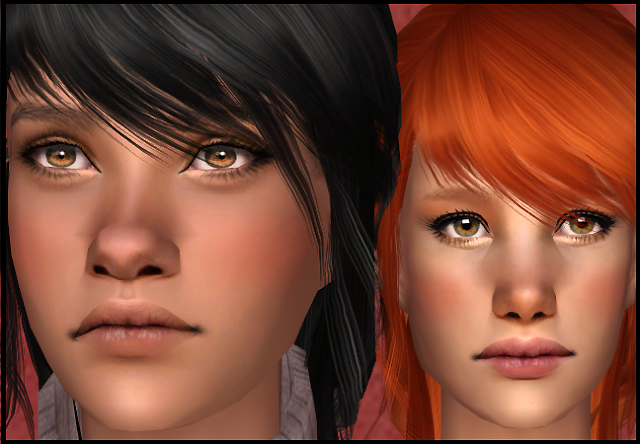 Hullo there! I bring you a braid that has been retextured to exhaustion and a lip set. Hair: 17 Pooklet's naturals (no pipe bomb), binned, familied, V2 textures. Mesh included. The lips are copy pasta from one of Mouseblue's skintones and were recolored 13 times. The alpha is Pooklet's. Have some (not very good) previews!
DOWNLOAD PEGGY BRAID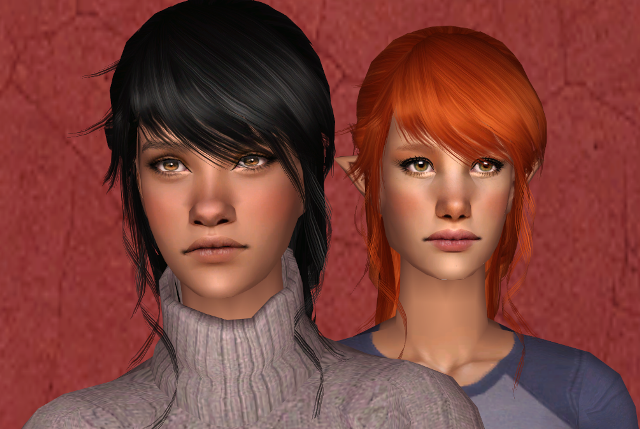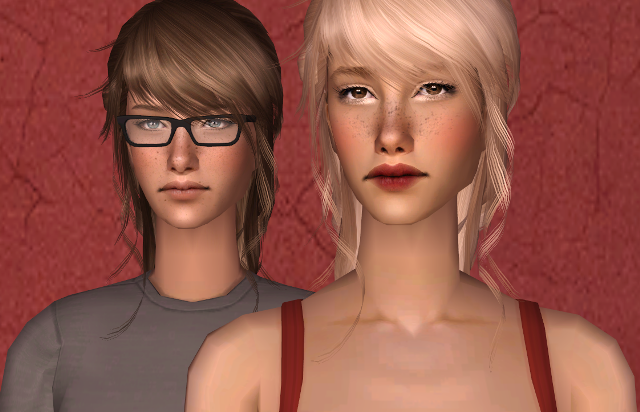 Aaand the crappiest, laziest, fugliest swatch ever made:
So naming the colors from left to right.
Top row:
Vino, Corazón, Sandia, Fresa, Rosa, Chicle, Rubor.
Bottom row:
Salmon, Algodón dulce, Tierra, Pimienta, Café con leche, Arena. Megan (black hair girl) is wearing Pimienta, Kara (red hair) is wearing Rosa, Electra (brown hair) is wearing Salmon and Grace (blond hair) is wearing Vino.
DOWNLOAD MOUSEYBLUE LIPS RECOLOR
DOWNLOAD MOUSEYBLUE LIPS RECOLOR @box.net